Xiphophorus maculatus Rosen e Bailey, 1963

Platypoecilus maculatus Gìnther, 1866; ( válido como / valid as )
Poecilia maculata Regan, 1906; ( válido como / valid as )
Platypoecilus nigra Brind, 1914; ( sinónimo / synonym )
Platypoecilus pulchra Brind, 1914; ( sinónimo / synonym )
Platypoecilus rubra Brind, 1914; ( sinónimo / synonym )
Platypoecilus maculatus aurata Stoye, 1935; ( sinónimo / synonym )
Platypoecilus maculatus sanguinea Stoye, 1935; ( sinónimo / synonym )
Platypoecilus maculatus var. cyanellus Meinken, 1935; ( sinónimo / synonym )


Platy [ Português ]
Plati [ Português / Español ]
Espada del Sur [ Español ]
Espada Sureña [ Español ]
Platyfish [ English ]
Southern Platyfish [ English ]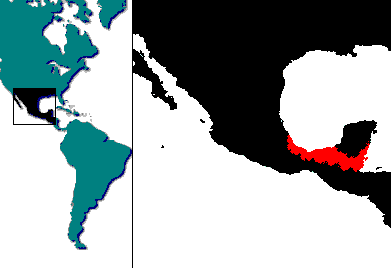 Distribuição geográfica :
México, Belize, Guatemala.
Geographical distribution :
Mexico, Belize, Guatemala.

Introduções :
Austrália, Bahamas, Ceilão, Colômbia, Havaí, Indonesia, Jamaica, Japão, Madagáscar, Maurícias, Nigéria, Palu, Porto Rico, Reunião, Singapura, Estados Unidos da América.
Introductions :
Australia, Bahamas, Colombia, Hawaii, Indonesia, Jamaica, Japan, Madagascar, Mauritius, Nigeria, Palau, Puerto Rico, Reunion, Singapore, Sri Lanka, U.S.A.

Uso de imagens :
Todas as imagens deste sítio não podem ser usadas sem a devida permissão.
Os direitos de autor de cada uma das imagens pertencem ao respectivo fotógrafo/autor que as tirou/criou e não podem ser utilizadas sem a respectiva autorização.
A fim de de poder usar as imagens de acordo com os respectivos direitos de autor/licenciamento/legislação aplicável e condições deste sítio, por favor envie-nos uma mensagem de correio electrónico.
Photos Disclaimer :
All photographs on this website can't be used without permission.
Copyright of all photographs belongs to the photographer/author who has taken/created the photograph and may not be used without permission from that person.
For images permission in accordance with the copyright/licensing/legal use guidelines please e-mail us.